President praises Boris Johnson and says that May ignored his advice on Brexit negotiations in extraordinary interview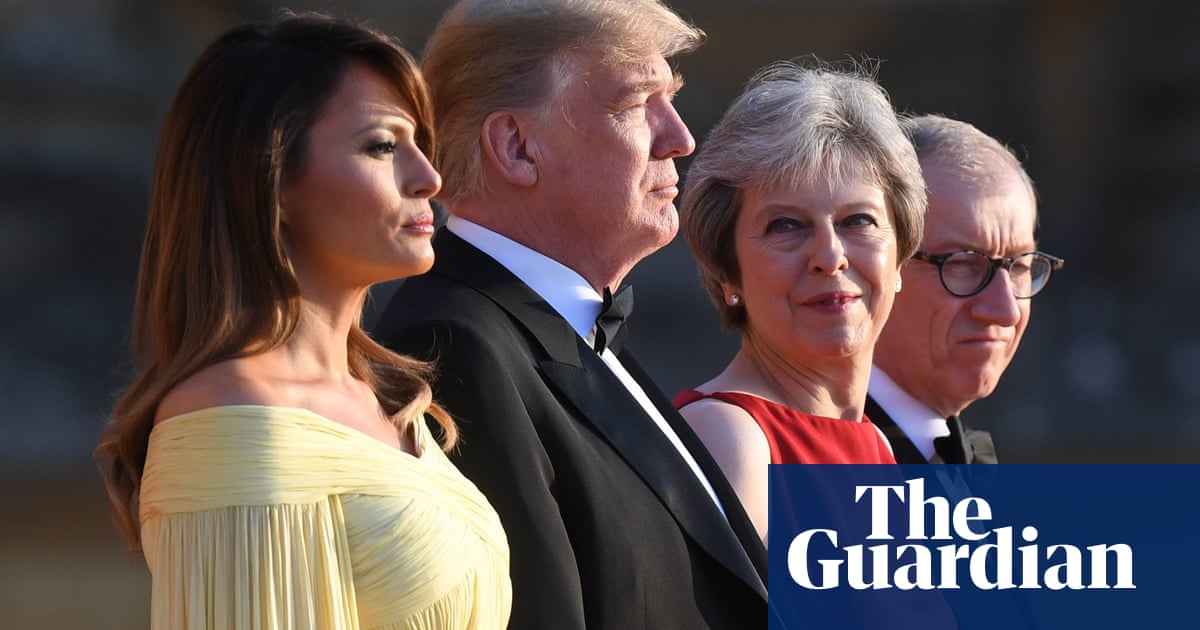 Theresa May will come under intense pressure to secure a future trade deal with the United States as she sits down with Donald Trump just hours after he warned that her soft Brexit blueprint would kill Britains chances.
In an extraordinary interview that threatened to undermine her new Brexit strategy, painfully thrashed out with her cabinet last week, Trump questioned whether her plans upheld the referendum result and accused her of ignoring his advice.
Against a backdrop of furious protests across the country, the US president openly humiliated May by suggesting that former foreign secretary Boris Johnson, who quit in opposition to her Brexit plans this week, would make a great prime minister.
His intervention sabotages her attempts to placate Tory leavers, who are furious following the long-awaited release of her Brexit white paper on Thursday, by winning US support for her proposals.
On Thursday evening, as May told a dinner held in Trumps honour at Blenheim Palace that her policy would create an unprecedented opportunity for a free trade agreement, his damaging statements were revealed.
She now faces the challenge on Friday of persuading him that her strategy would tear down the bureaucratic barriers that Brussels had put in the path of business as she attempts to overcome US fears about the future trading relationship.
Asked about Trumps incendiary interview, White House press secretary Sarah Sanders insisted the president likes and respects Prime Minister May very much.
As he said in his interview with the Sun she is a very good person and he never said anything bad about her. He thought she was great on Nato today and is a really terrific person, she added.
In the interview, which ignores all usual diplomatic conventions, Trump warned that her soft Brexit approach would scupper any hopes of a free trade agreement, a cherished prize of many Brexiters.
If they do a deal like that, we would be dealing with the European Union instead of dealing with the UK, so it will probably kill the deal. If they do that, then their trade deal with the US will probably not be made, he said.
We have enough difficulty with the European Union. We are cracking down right now on the European Union because they have not treated the United States fairly on trading.
Trump accused the prime minister of ignoring his advice on Brexit negotiations. I would have done it much differently. I actually told Theresa May how to do it, but she didnt agree, she didnt listen to me. She wanted to go a different route, he said.
He cast doubt on whether the prime minister was delivering the Brexit that the British people had voted for in 2016. The deal she is striking is a much different deal than the one the people voted on. It was not the deal that was in the referendum. I have just been hearing this over the last three days. I know they have had a lot of resignations. So a lot of people dont like it.
Earlier, Trump, speaking at the Nato summit in Brussels, had appeared to throw his weight behind a hard Brexit by suggesting the government was taking a different route from the complete break from the EU that he said the British people had voted for.
But May insisted: We have come to an agreement at the proposal were putting to the European Union which absolutely delivers on the Brexit people voted for. They voted for us to take back control of our money, our law and our borders and thats exactly what we will do.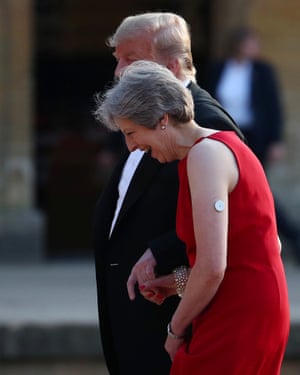 Original Article : HERE ; The Ultimate Survival Food: The Lost Ways
Best Clickbank Products